How much for

apartment for rent in the Marq and difference between the price for fully furnished and basic furnished. This is an exclusive luxury apartment project occupying a prime location with great value in the heart of Saigon. Choosing to rent this apartment will bring residents the top-notch life converging, opening up many bright prospects in the future.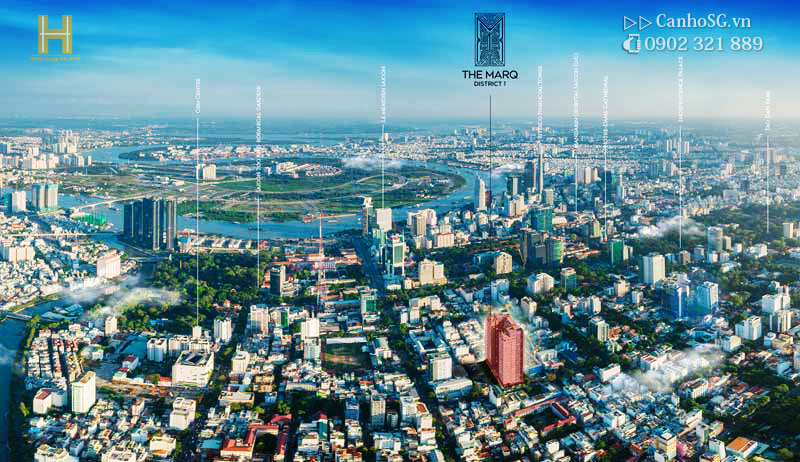 You are looking for renting an apartment in The Marq but you are confused about the price, here are those:
According to many customers, there is not much difference between fully furnished apartments and apartments handed over from the investor. Because the investor who handed over the apartment already has some basic equipment such as:
100% complete kitchen
Complete lighting ceiling system
Closet included
Central air-conditioning
This basic equipment just missed some more furniture to complete 100% and you can move in anytime. Here is the rental fee of The Marq for rent, we wish this would help you easy compare and right choice for renting apartment.

❖ 

1bedroom apartment for rent in The Marq (
45sqm / 48sqm / 51sqm

)
Basic furniture from

1,100USD to 1,150 USD/month

Fully furnished from

1,200USD to 1,250 USD/month
❖ 

1 bedroom apartment for rent in The Marq (
56sqm / 58sqm/ 60sqm

)
Basic furniture from

1,150USD to 1,200 USD/month

Fully furnished from

1,300USD to 1,350 USD/month
❖

1 special bedroom for rent in the Marq

(62sqm / 73sqm / 77sqm / 79sqm)
Basic furniture from

1,250USD to 1,300 USD/month

Fully furnished from

1,350USD to 1,500 USD/month
---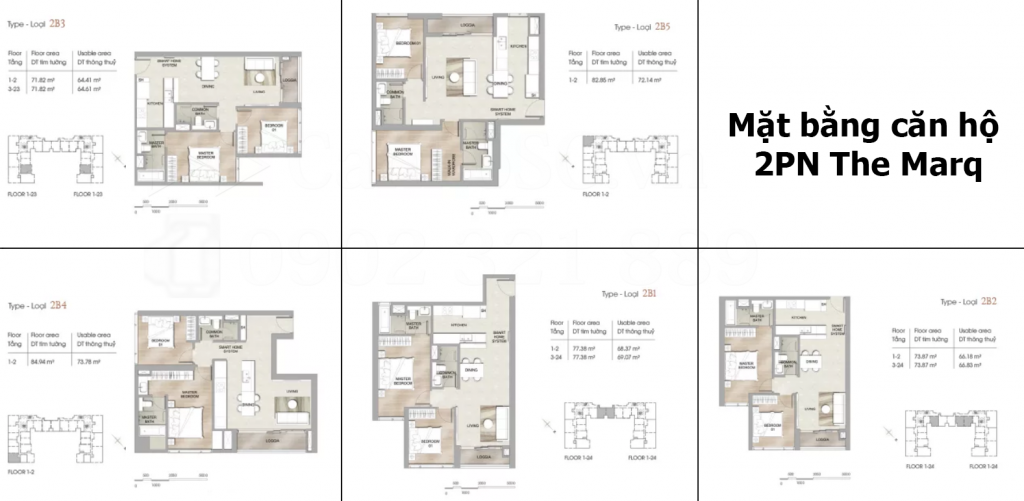 ❖

2 bedrooms 2 WC apartment for rent in The Marq

(72sqm / 82sqm / 84sqm)
Basic furniture from

1,350USD to 1,400 USD/month

Fully furnished from

1,550USD to 1,700 USD/month
---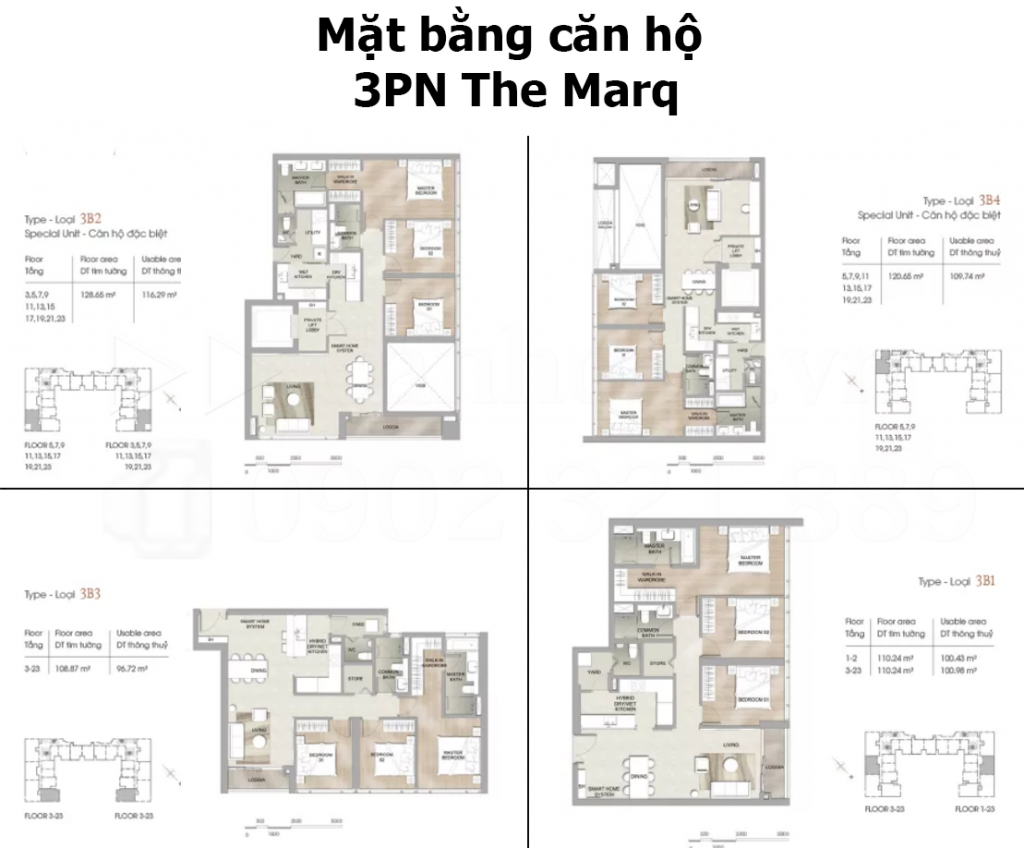 ❖

3 bedrooms 2 WC apartment for rent in The Marq

(108sqm / 111sqm / 120sqm)
Basic furniture from

2,100USD to 2,200 USD/month

Fully furnished from

2,500USD to 2,700 USD/month
---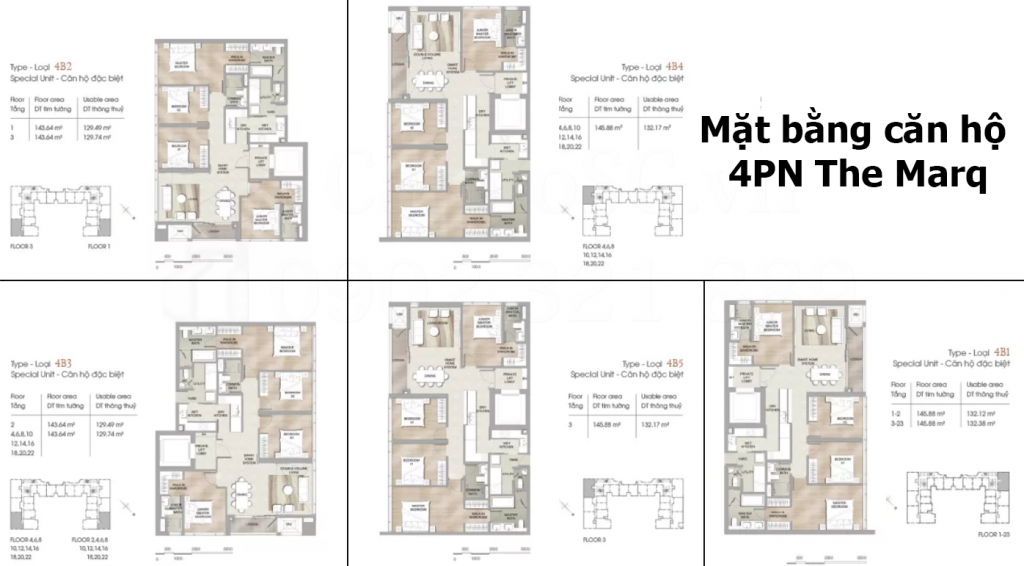 ❖

4 bedrooms 3 WCS apartment for rent in The Marq

(143sqm / 145sqm)
Basic furniture from

2,450USD to 2,700 USD/month

Fully furnished from

3,300USD to 3,800 USD/month
---
Information about Apartment for rent The Marq in district 1
The Marq apartment is located at 29B Nguyen Dinh Chieu, Ward Da Kao, District 1, HCMC. Located at the corner of Nguyen Dinh Chieu street and Mac Dinh Chi street, the project has great cultural and historical value in the center of Saigon. There is a system of important high-level agencies such as Consulates of many countries and ancient villas surrounding the project.
Nowadays the city is tightening licensing for new projects in the central area, The Marq apartment rental project has emerged as one of the rare projects. The project is considered a symbol of the wealthy and high-class community in Saigon. The green landscape on the street and the peaceful peace in the heart of the vibrant city make everyone passing by wishing to live in this place.
The project is set up on a land fund of about 5,146 square meters
Number of apartment blocks: 2 blocks with 26 floors, 3 basements and 1 mezzanine
Total number of apartments: 515 units
Type of apartment: 6 * standard apartment and office space
Apartment type: 1-4 bedrooms and Penthouse
Apartment area is varied from 45-146sqm
Project construction density 45%
Apartment density: 10 units / floor.
The Marq apartment for rent high-light value
Choosing to rent an apartment in the Marq project, you will receive outstanding values ​​at the top that few projects can match, maximum convenience for work and life.
Rare and Prime location
Possessing a rare prime location in the center, residents of The Marq can easily connect to all crowded and busy in Saigon as well as to the surrounding areas.
Located next to the project is a landscape system of cultural and historical buildings of Saigon such as Duc Ba church, War Remnants Museum, Independence Palace, Turtle Lake … brought to residents a pride. Next to that is a series of relaxing entertainment facilities such as Nguyen Hue walking street, Tao Dan parks, zoo … and Ben Thanh markets, Bui Vien town… It can be said the center of the center is here.
The Marq apartments for rent will help residents "touch" the most modern and bustling amenities in the city that nowhere to match.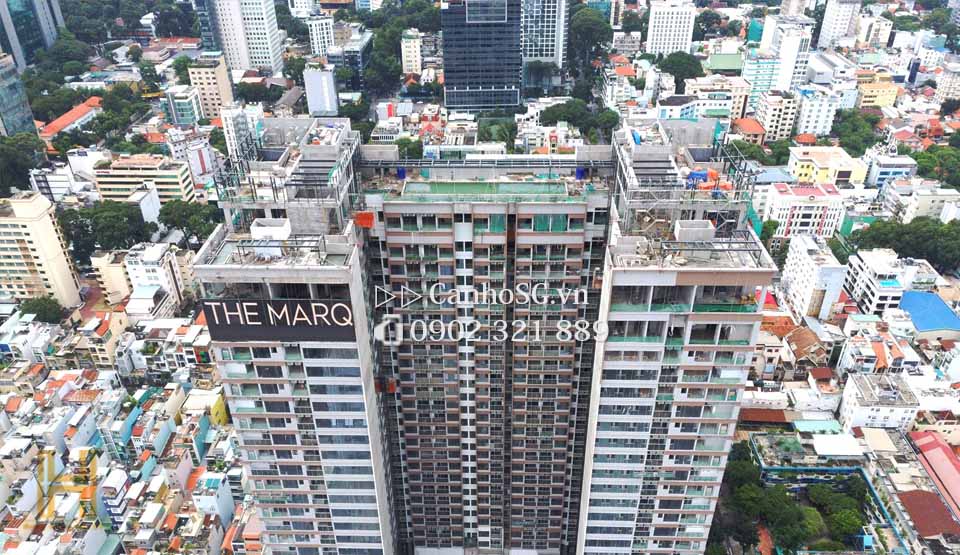 Modern design
The utility complex of The Marq project is located on the rooftop of the apartment tower (26th floor), giving residents an enjoyable experience when enjoying a panoramic view of Saigon from the ideal high view angle. This place is like an oasis in the middle of the clouds and the swimming pool is extremely interesting.
Children enjoy private swimming pool and private play area. Residents who live in The Marq apartment can use the facilities of the Jacuzzi, gym, sauna, sky bar, swimming pool, library, green landscape, party area, BBQ…
Hopefully with this detailed information above, you have clearly grasped the price of The Marq apartment for rent (both basic and fully furnished), quickly decide and contact us immediately to choose a suitable apartment!
The Marq Apartment Department
Phone number: 0901 356 998 / Mr Tommy
Email: tommy.honghung@gmail.com
Phone number:  0902 321 889 / Mr Tony
Email: thuannguyentu@gmail.com